Raising the Bar for the Real Estate Industry
Realcomm recently awarded long-time MCFTech and Quickbase client, Brad Sill, Director of Systems & Strategy International Real Estate for Walmart Stores Inc. with their Digital Impact Award. This award acknowledges visionary leaders in the Real Estate Industry who have shown the courage and tenacity to forge ahead with their innovative ideas and continue to drive change despite all odds.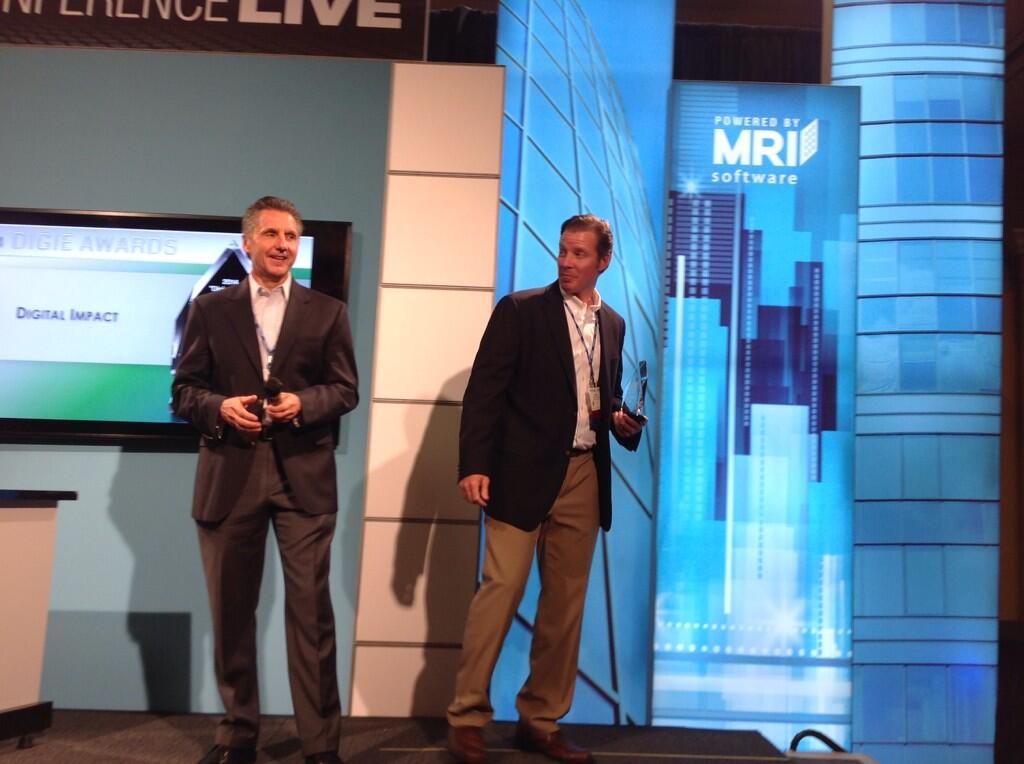 Brad's devotion to raising the bar on industry best practices, continual support of networking, education, and collaboration among his peers, and creating comprehensive data model for international real estate operations made him a perfect choice for this recognition.
"I've had the privilege to work with Brad on Real Estate process and systems projects for years. He really has a knack for strategically seeing the big picture, how seemingly unrelated processes are really connected within a larger network of information. Brad is able to retain an amazing amount of detail, helping him effectively break big picture systems down into manageable and intelligent bite-sized tactical projects. It's rare for one person to be able to work at both levels, as well as to actually deliver in the real world … Brad is one of those people. Way to Go Brad, much deserved!" –  Mike Hansborough, President, MCF Technology Solutions
Congratulations Brad! The MCFTech team looks forward to continued collaboration and innovation.
Realcomm has been presenting the "Digie" Awards (short for Commercial Real Estate Digital Innovation Awards) since 1999. The main purpose of this award is to recognize those companies, real estate projects, technologies, and people that have gone above and beyond to positively impact our industry through the use of technology, automation, and innovation.
Image courtesy of Realcomm
Visit the Realcomm website for more information on this award and others
For more information on:
MCFTech visit www.mcftech.com
Quickbase visit www.quickbase.com